River Oaks - Cody Court Apartments
940 Cody Court
River Oaks, Texas 76114
Phone: 817-569-9976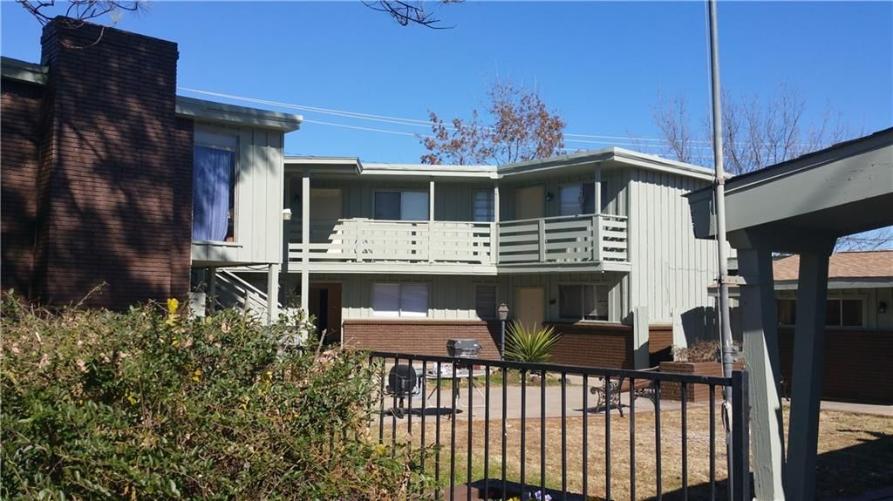 River Oaks - Cody Court Apartments is a wonderful community in the happy town of River Oaks. The property has undergone many updates in the last 3 years and is within a few miles of the Fort Worth River District, Naval Air Station, and Burger Lake.
These apartment homes are situated around a peaceful courtyard, which contains trees, flowers, and shade. It is a perfect area for relaxing with a book, or chatting with your neighbors.
LOCATION, LOCATION, LOCATION, this community is located minutes away from Downtown and the Fort Worth Naval Air Station. No matter where you work or play in Fort Worth, you are only minutes away from River Oaks - Cody Court Apartments.
At River Oaks - Cody Court Apartments
We have Efficiencies, One and Two Bedroom Apartments.
All of the apartments at River Oaks - Cody Court Apartments are all bills paid (water, sewer, gas and electric).
We are also on The T bus line with a stop at the front of the apartments; we are within minutes of downtown Fort Worth and the Fort Worth Naval Station.
Pets
Small pets are allowed, with a pet deposit. Service animals will also be allowed with appropriate documentation. All pet owners must also follow all pet laws that the City of River Oaks has in-place.
POLICIES
Following is a summary of our policies. These will be explained in more detail and included in the rental lease that must be signed before move-in.
Lease/Deposit
We require a 12 month lease. There is no application fee. The deposit is refundable when the unit is vacated, all rent is paid and proper notice was given.
Any deposit paid to hold an apartment for you before you move in is non-refundable after 48 hours.
Laundry Room
We have a laundry room for residents' use, which contains coin-operated machines. The laundry room is easily accessible and open 8am - 9pm everyday.
Tenant Expectations
Due to the way our apartments are arranged, we ask that residents make every effort to be considerate of their neighbors. We strive to maintain the peaceful atmosphere our residents have come to expect, and we ask that everyone contribute to maintaining this atmosphere.
For Leasing Information & Maintenance Issues, please contact our Operation's Associate at:

817-569-9976.
Property Manager: Naik
Property Maintenance: Cliff
Company Maintenance: George
You can use the "Contact Us" below or email us at: saijalfortworth@gmail.com
Map for River Oaks - Cody Court Apartments
940 Cody Court